Discover The Solutions Your Teams Need
ScaleDynamics offers business solutions attending to different teams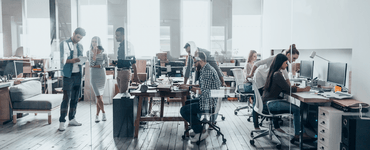 Boost individual efficiency and strengthen the development team through increased autonomy and focus on features only
Strengthen customer experience by creating flexibility and agility all along the development process
Modernize your development tools and applied technologies with an all-in-one cloud-native platform
All-in-one platform to deploy and manage your front end apps using one command line.
Transform your development processes into a dynamic and powerful operation with an advanced development platform.
Meet impossible deadlines by removing 90% of recurring tasks with increasing your apps quality
Remove recurrent & time-consuming development tasks to focus on the business code, UX and create great user-centric features.
Discover the only technology that can turn Front-end developers into Full-stacks