Run and manage your containerized web applications simply on the cloud resources of your choice. Monitor and optimize the performance, costs and carbon footprint of your microservices and cloud activities.
Provision cloud resources
Deploy containers
Manage workflows with zero infrastructure skills
Estimate your R.O.I.
CONTAINERS-AS-A-SERVICE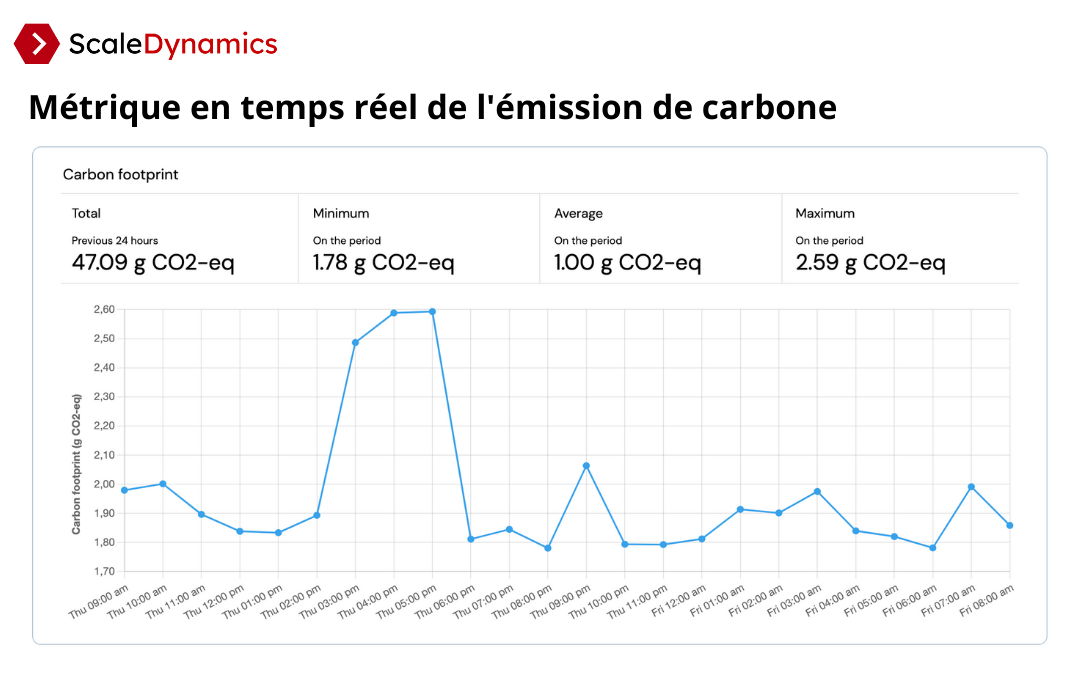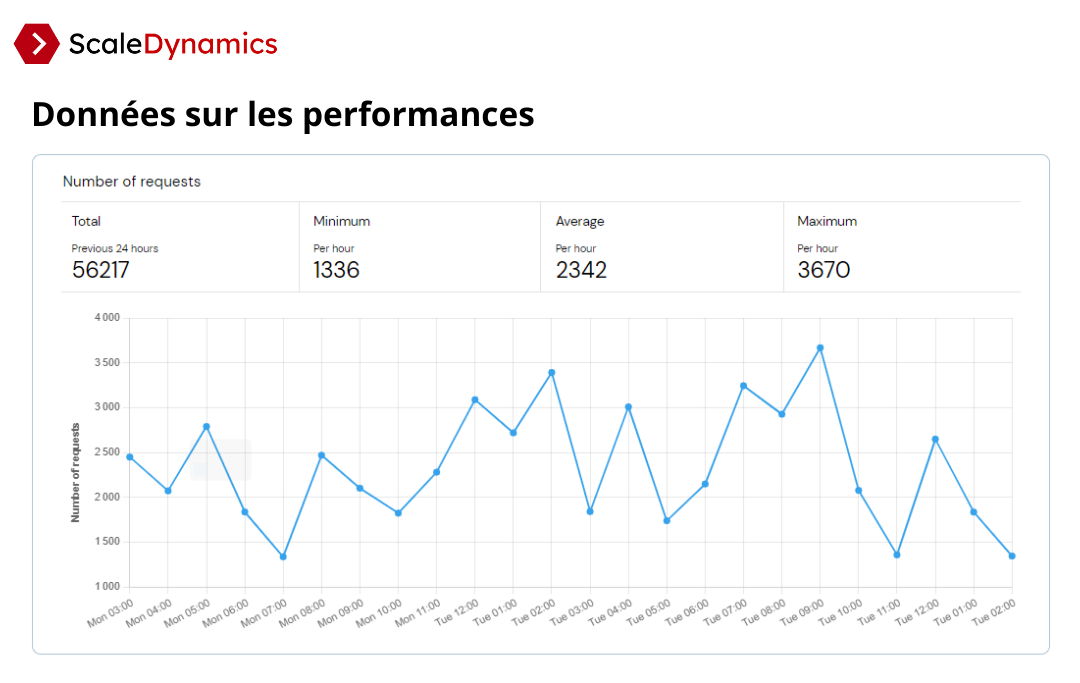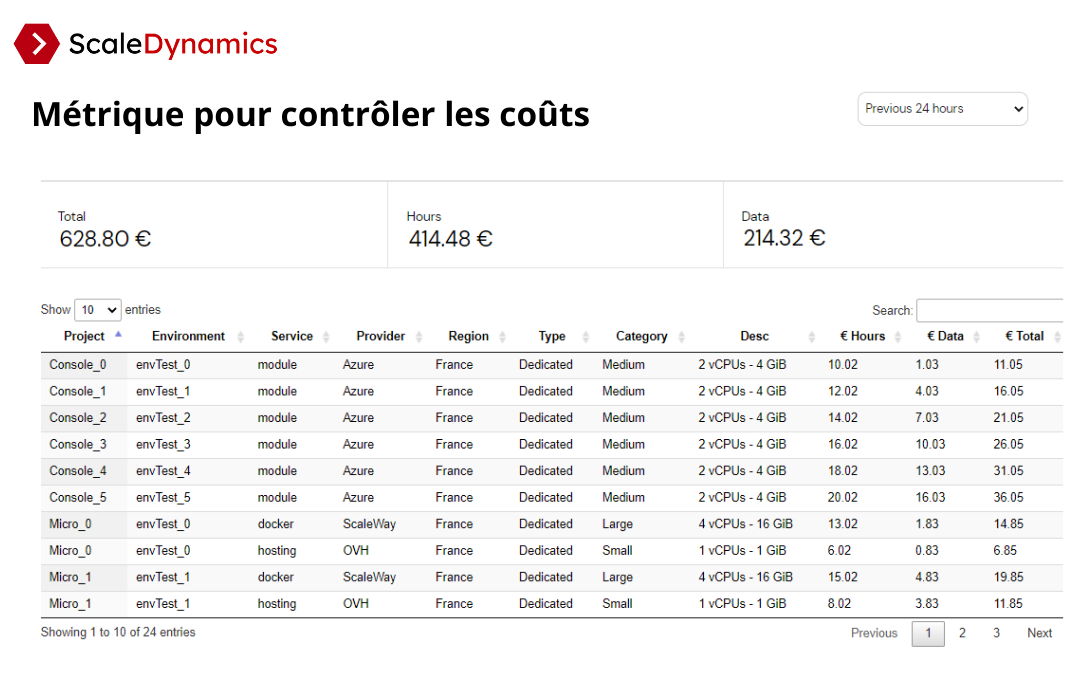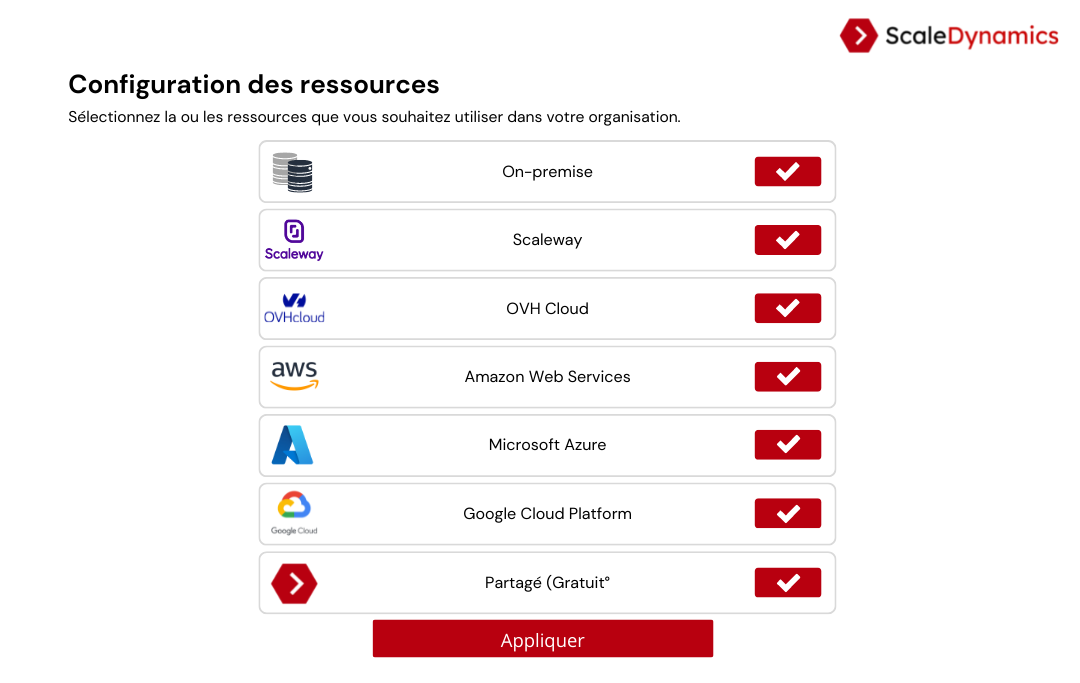 AVAILABLE ON:
On-premise The new version of the ScaleDynamics solution allows you to reduce your cloud bill by 50%.
NEWS :